Clear and concise legal advice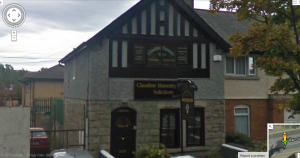 Claudine Hanratty Solicitors are a long established firm of General Practice Solicitors operating from Tallaght Village, Dublin 24. Claudine Hanratty Solicitors is a professional and highly experienced law firm who are committed to servicing our Client's needs and working with them to achieve the results they expect. We pride ourselves on providing a professional yet friendly atmosphere for our Clients to discuss all of their legal concerns in comfort and privacy.
We will ensure that your legal interests are protected whilst explaining matters to you in a clear, concise and easy to understand language. We are wholly transparent in our fee structure and will always agree and provide a written statement or estimate of our charges of our services in advance.
We are highly specialised in a number of areas, including Personal Injury Law, Family Law and the buying and selling of property. Whether you are seeking compensation for an accident or simply buying or selling a house call 01 4141782 or email us at legal@hanratty.ie for a consultation quote today.
We can help you!
Send us a quick enquiry and our specialist will contact you for a consultation.