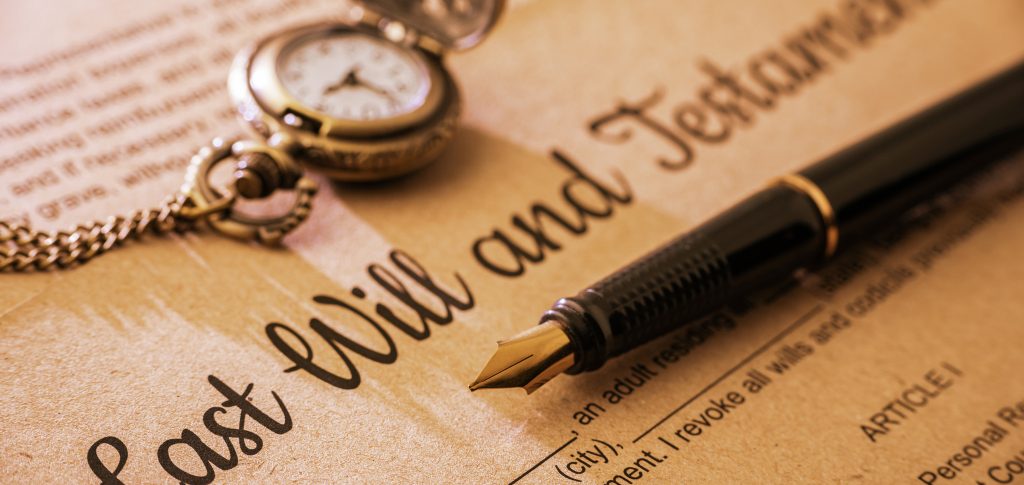 We recognise the fundamental importance of families providing for their loved ones in the event of death and offer comprehensive advice to our clients concerning their Estate Management and tax planning.
Some of the areas we advise on:
Wills drafting and reviewing
Estate Planning for the future
Extracting Grants of Probate
Enduring Powers of Attorney
S115 Applications – where a spouse has been excluded from their husband's-wife's Estate
S115 Applications – where a parent has excluded you from their Estate
Ward of Court Applications
Civil Partnership
Extracting Letters of Administration where a Deceased has not left a Will
Wills
Making a Will, will ensure that no unnecessary stress or expense is incurred by your family and loved ones.  A Will is probably one of the most important documents you will ever sign so it is vital that you have received proper legal advice in advance of making your Will. Making your Will with Claudine Hanratty Solicitors is usually a two stage process, although if necessary, we can facilitate Clients who are anxious to complete matters in one appointment. In our first meeting we obtain details of your personal circumstances and discuss your wishes regarding your intended beneficiaries. We will then draft your Will based on your preliminary instructions. The time between the appointment allows you an opportunity to consider our Advices and reflect on the issues discussed. In our second meeting, we go you through your draft Will to ensure that it accurately reflects your instructions and if necessary, we make any amendments you wish before you sign your Will in our presence.
You can make a Will at any point during your life. In particular, you should make a will if:
you get married – previous Wills are automatically revoked when you get married
you become separated or divorced
you have children
start your own business
you wish your estate to be distributed in a tax efficient manner
you buy a house, receive an inheritance of money etc.
you are in a long-term relationship but have not married
Enduring Power of Attorney (EPOA)
What is an EPA?
An Enduring Power of Attorney is a Legal Document which enables you to choose one or more people, known as your Attorneys, to manage your personal care decisions, property and financial affairs in the future in the event of you becoming mentally incapable of doing so.  It is extremely important to note that there are two stages to the Enduring Power of Attorney process, execution and, where necessary, registration.  The first stage is where you execute your Enduring Power of Attorney.  The document will detail the individuals whom you wish to nominate as your Attorneys in the event of you becoming mentally incapable in the future of managing and/or making your own decisions.  The majority of people who create an Enduring Power of Attorney choose close family members to act as their Attorneys.  Once the Enduring Power of Attorney is created, it is stored in safekeeping and it may be unnecessary to take any further action.  If, however, you subsequently become mentally incapable of managing your own affairs, or you are incapable of making decisions then the registration process must then be commenced, following which, your Attorneys will assume responsibility for your affairs in accordance with your wishes as set out in the Enduing Power of Attorney that you previously executed, when you had the requisite mental capacity.
Why is it important to create an EPA now?
Obviously, you should act now in order to make provision for your future needs in the event that you become mentally incapable of doing so, for example as a result of a progressive illness that you contract or due to a serious accident.  If you have not created an Enduring Power of Attorney in advance and you subsequently become mentally incapable of managing your own affairs, it may well become necessary for an application to be made in the High Court to make you a Ward of Court whereby the High Court and the Wards of Court Office effectively take control of your property and affairs in order to protect same on your behalf.  If however, you have taken preparatory steps in advance of any mental incapacity by creating an Enduring Power of Attorney, the individuals that you have appointed as Attorneys will be responsible for your affairs and there will be no requirement to bring an application to the High Court to have you made a Ward of Court.  Creating an Enduring Power of Attorney while you have the necessary mental capacity to do so is therefore a prudent, pragmatic and financially sound decision over which you retain to control.